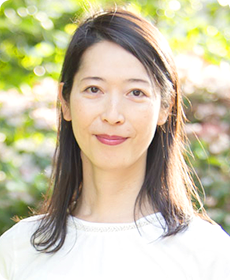 Born in 1968 in Tokyo.
Worked as a man for five years after graduating from university.
For four years from the age of thirty, worked for several Tokyo-based corporations as a woman without disclosing the past of being a man.
In April 2003, elected for the Setagaya Ward Assembly as the Japan's first openly transgender politician.
Special law on gender marker change was legislated two and a half months after the election following tireless lobbying.
Have been advocating not only on the issue of sexuality but also for the improvement of the situations of diverse social minorities as an independent member of the assembly currently serving the fourth term.
Played a key role in the establishment of the Japan's first same-sex partnership registration which started in Setagaya and Shibuya Wards at the same time in November 2015 and the passage of the Japan's first ordinance on anti-discrimination inclusive of LGBT and on the grounds of ethnicity and nationality in Setagaya.
Facilitator of the political organization, Association of the LGBT Municipal Representatives composed of openly LGBT local assembly members in Japan.